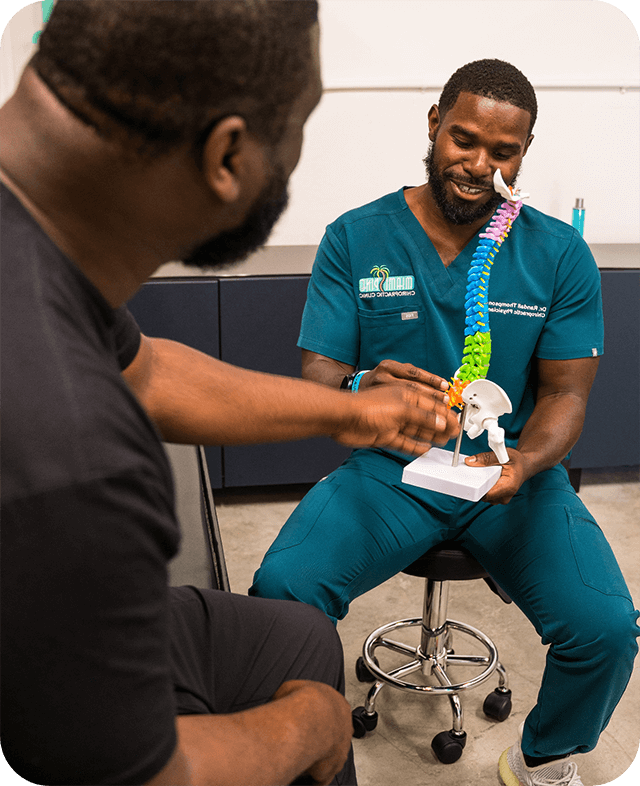 Achieve Maximum Wellness at Miami Spine Clinic
When we talk about health care at Miami Spine Clinic, we don't mean a stuffy doctor's office or a cabinet full of medication. Instead, we picture your body doing what it does best: healing itself naturally. We're on a mission to introduce more people to the healing power of their own body, one changed life at a time.
Miami Chiropractor Dr. Randall Thompson uses hands-on adjustments to bring your body back into proper positioning, allowing the nervous system to function at its peak. We clear up pain and restore movement by resolving the root of the issue so your body actually recovers from what's wrong. Getting out of pain is just the beginning. We want you to feel, move, and perform your best so you can get the most out of life.