Chiropractic Care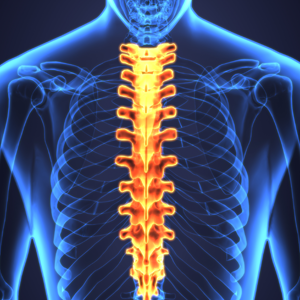 Our focus is on helping your body become the best it can be through chiropractic care. You have an incredible natural ability to heal and thrive, but sometimes that power gets blocked. At Miami Spine Clinic, we remove nerve interference so your body is free to do the rest.
Our goal isn't just quick pain relief; it's a lifetime of wellness. We want to see every patient staying active and embracing all that life has to offer, day after day, year after year.
Healing the Spine, Nerves, and Body
Your nervous system connects the brain to every part of the body. Whenever you want to move or perform any function, the brain sends a signal to that part of the body via the nerves. It's important to keep the nerves functioning at 100%. If part of the message from the brain doesn't reach its destination, you're likely to start experiencing discomfort or limitations in that area.
NEW PATIENTS »

Nerves are often blocked when misaligned vertebrae, bones, and joints put pressure on the nervous system. We care for the nervous system by bringing every joint in your body back into alignment so your nerves can heal and then spread that healing to the body as a whole.
Personalizing Care to You
Dr. Thompson uses various safe and natural techniques, including hands-on Diversified adjustments, the Gonstead Technique, the drop table, and flexion-distraction.Our care is customized to each individual. The same condition often affects two different people in different ways, or multiple patients reporting the exact same symptoms could have different causes of pain. We carefully examine the whole picture to understand every contributing factor, then design a personalized plan of care unique to your body's needs.
Conditions We See
We care for various conditions, including
Ankle pain
Colic
Elbow discomfort
Headaches
Insomnia and sleep problems
Irritation
Joint pain
Low and back discomfort
Migraines
Neck pain
Shoulder discomfort
Wrist pain
---
Chiropractic Care | (786) 661-0906